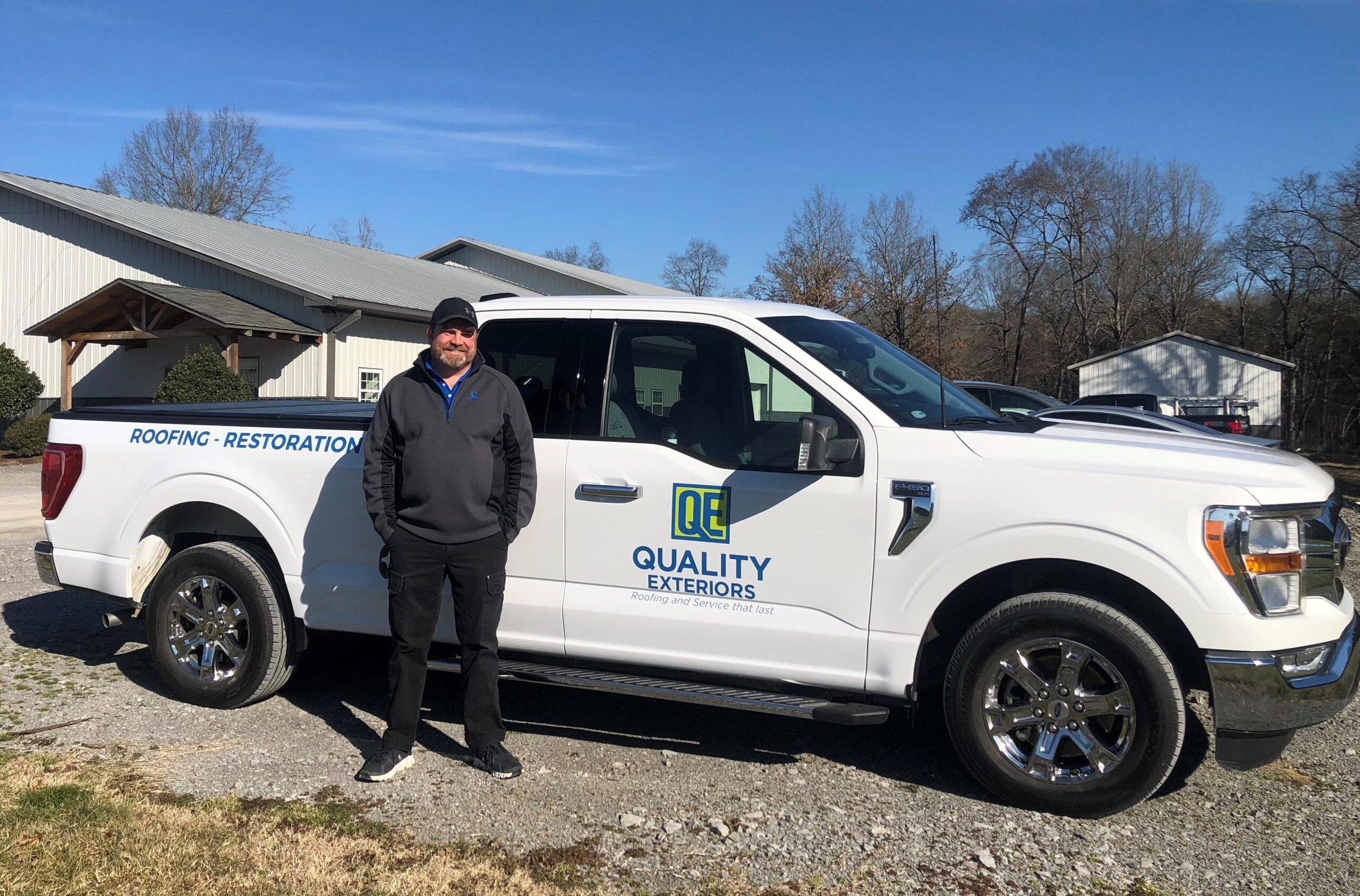 26 Jan

Meet Our Team – Jaime Westenbarger
Senior Sales Specialist
In the roofing world, Jaime Westenbarger is best known as the 'TN Roofing Pro'. In short, Jaime is a roofing expert who takes excellent care of the people he serves. Bringing a unique skillset to his customers, Jaime was a licensed insurance agent for over twenty years. This experience ensures that he fully understands the inner workings of insurance companies and knows how to work closely with his customers' claims adjusters to get their roofing claims paid.
Helping Property Owners
Jaime is passionate about roofing and if a storm comes through the area, you can bet that Jaime is out checking on his customers to inspect their property and make sure they are safe. If any damage is found, he will quickly create a plan to get it repaired. If an insurance claim is involved, Jaime walks them through each step to ensure the best outcome for the homeowner.
Jaime's experience in the construction industry is diverse and well rounded and spans over 20 years. He has been involved in all aspects of the trade, including investments, sales, and portfolio management.  His professional experiences ensure that he is always ready to tackle any roofing situation that he is presented with, and his customers often share how much they trust Jaime to always look out for their best interests, while also ensuring that every job is done right the first time.
About Jaime Westenbarger
In addition to being the TN Roofing Pro, Jaime is married to his lovely wife, Stephanie. Originally from Michigan, Jaime proudly served in the US Marine Corps prior to starting, growing, and selling a number of businesses up north before he moved his family to the Nashville area.
When Jaime is not meeting with property owners about their next roof, he can often be found out on the water or playing 18 holes with his buddies on the golf course. He also enjoys watching professional football, hockey, and baseball…and says that the Kansas City Chiefs are his favorite NFL team.  Jaime is also a huge University of Michigan fan, and he'll be rooting for them in any sport they play.
For 11 years and counting, Quality Exteriors has been voted #1 Roofer, and having people like Jaime Westenbarger on our team is one of the reasons why property owners seek us out for their roofing needs.  As your local, family-owned company, Quality Exteriors will always be Here When You Need Us.