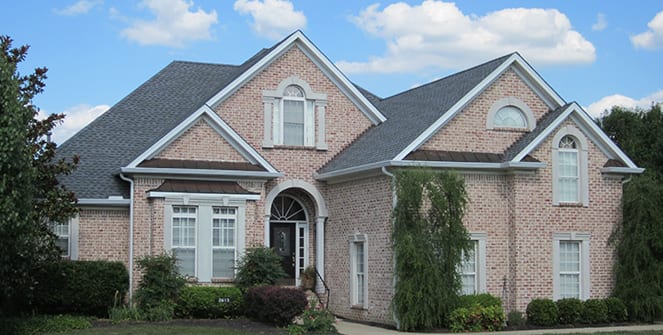 11 Jan

Roofing, gutters and more items for 2018 wish list
Start the year fresh with new ideas for gutters, roofing and windows in 2018
Like many, the new year is a fresh feeling to start new and recharge your battery for whatever life puts in front of you. Several people will make goals that are career driven or financial in nature. While others may look for health goals and set benchmarks for the rest of the year.
But what about home goals? Your home is one of your largest investments in life so it should be another topic of consideration when looking at improvements in the new year.
From the interior to the exterior, there are always areas that should be examined over the years to keep your home in the finest shape possible.
Regarding the exterior, the roof is always one of the first focal points. Going into the spring, it is a good idea to give your roof a visual check as winter passes. The elements of winter can be harsh to a roof, no matter the age.
Another area to examine are gutters. Again, fall and winter months can bring storms and debris and other items into the gutters. After the winter months, it is best to see if there is any wear and tear but it's also a good time to clean the gutters as well.
While these two are extremely functional elements of you home, your new years resolutions for you home may also comprise a new exterior or windows. Replacement windows are not only a great idea for curb appeal, but they can also help with the heating and cooling efficiency of your home. Our window options are custom designed for long term beauty and can add a new touch to any home. At Quality Exteriors, we carry top brands such as Pella and CertainTeed. 
If you're wanting to start the new year right with your home, then contact Quality Exteriors today to discuss options on your 2018 wish list.