Roofing contractors in Murfreesboro TN
Experience Murfreesboro roofing services with a new level of service and knowledge
Trust Quality Exteriors for your Murfreesboro roofing needs including roofing installation and repairs.
Since 2006, we have worked with homeowners and businesses to meet their Murfreesboro roofing needs. At Quality Exteriors, we have the affordable, quality roofing solutions your home or business requires.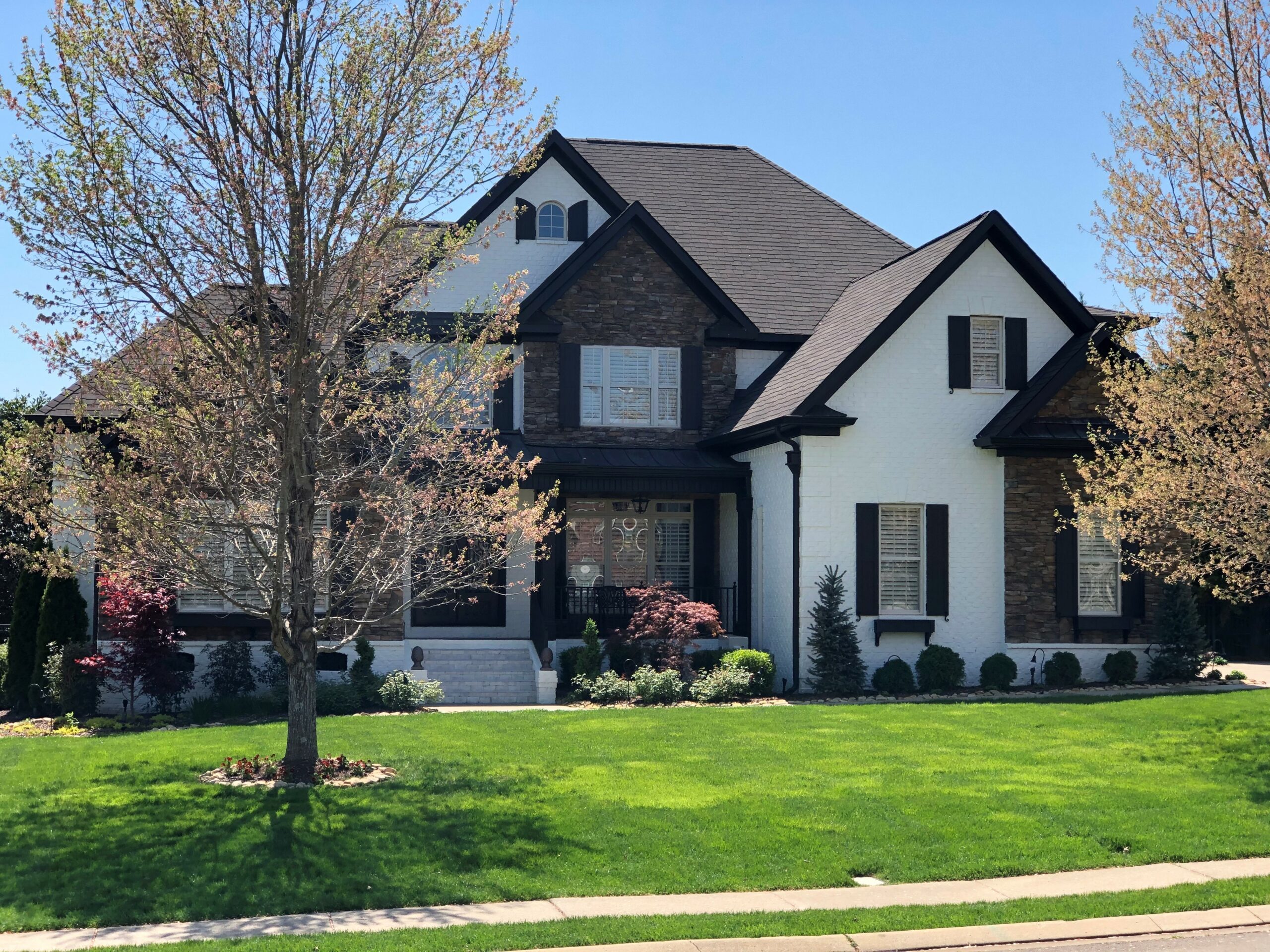 When you call Quality Exteriors for your Murfreesboro roofing needs, we'll work closely with you to select the products and services you require. We offer residential roofing solutions including asphalt and composition shingles as well as metal roofing.
Our residential roofing products are from top-quality manufacturers including GAF and CertainTeed. The expert team at Quality Exteriors will help you understand the benefits of each option and help you choose the roofing solution best suited to your home.
To ensure you receive the best possible service, we insist every member of the Quality Exteriors team participates in ongoing training.
Our team of professional installers has the knowledge, experience, and expertise to ensure your new roof is properly installed and any damage is repaired.
About Quality Exteriors
Since the company's inception, Quality Exteriors has worked diligently to create a team of professionals who understand the importance of treating our customers with respect, providing access to quality roofing products and delivering affordable solutions. Our dedication to customers and commitment to superior service has led us to achieve the GAF Master Elite certification. This prestigious certification is award to the top 3% of roofing contractors in the nation. In addition, Quality Exteriors has also attained the GAF President's Club distinction, making QE the only roofing contractor in the greater Chattanooga area to hold this important distinction. GAF is the leading shingle manufacturer in North America.
Green Roofing
At Quality Exteriors Murfreesboro, we are committed to green roofing solutions. We know many of our customers are looking for environmentally friendly roofing options. As a result, we can help you save money on utility bills by finding quality eco-friendly roofing solutions including reflective roofing, solar panels, and more. Our commitment to green solutions includes recycling used shingles and other sustainable practices.
Expert Roofing Solutions
Whether your home needs a new roof or if your roof has been damaged in a storm, Quality Exteriors Murfreesboro roofing can help you find the appropriate roofing solution. Our commitment to quality roofing products, superior customer service and expert installation has made us the choice of roofing contractors throughout the Murfreesboro area. Call our office today to learn more about our roofing solutions.