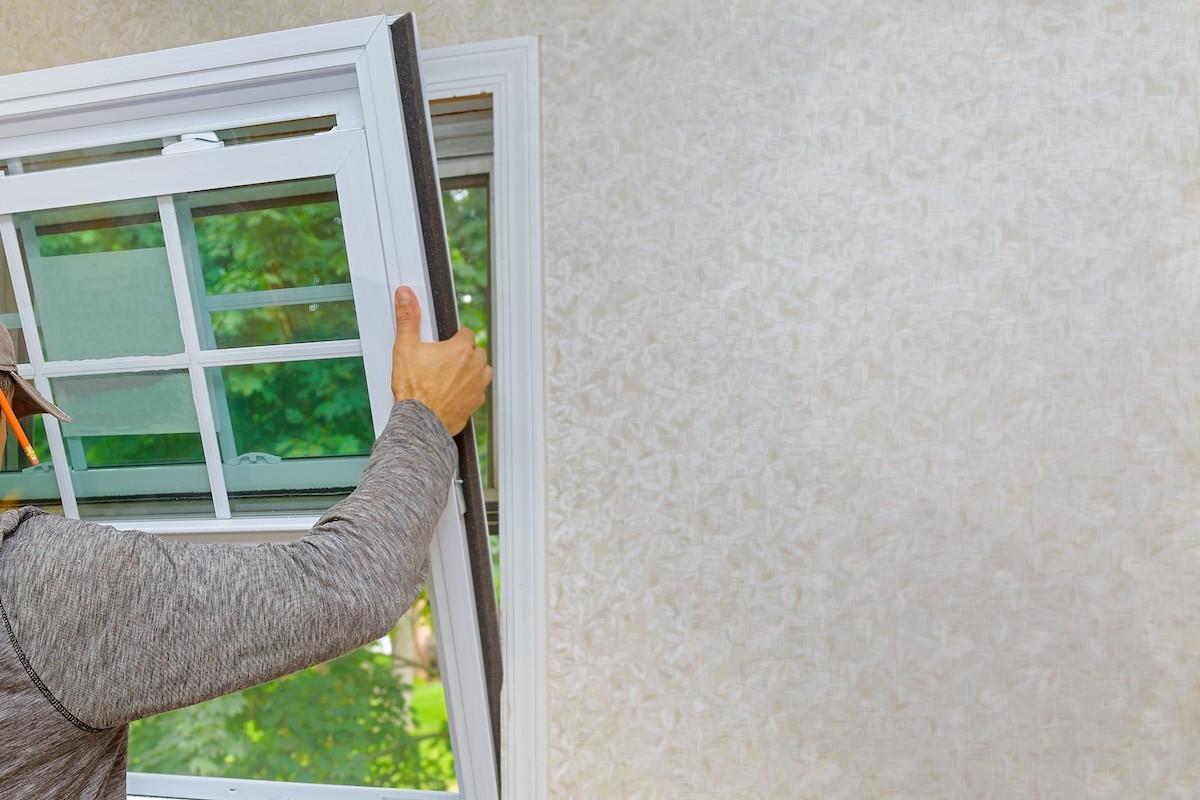 07 Apr

How Much Do Replacement Windows Really Cost?
Understanding materials and types of replacement windows
Replacement windows cost anywhere from $200 to $1,200 according to Forbes magazine. That's quite a range, but what goes into that cost? What factors potentially drive it up or down?
To help you make an informed decision about replacement window installation, Quality Exteriors is here to go over window materials, the savings associated with energy-efficient windows and other frequently asked questions about windows.
Frame Material
When it comes to window frame materials, some are better for people who want low-maintenance options while others have more curb appeal. Let's go over the three most popular window frame materials.
Vinyl
Vinyl windows are by far the most maintenance-free option. They're durable, don't require staining and come in a wide variety of attractive colors to match any home. In addition, vinyl windows are typically more energy-efficient than other materials.
Because they're available in so many styles, the cost of vinyl windows varies widely. However, the average cost is mid-range for windows in general, coming in at about $200 to $500.
Wood
Nothing adds traditional charm to a home like wood-framed windows. They look great in rustic cottage-style homes, Victorian houses and Colonial-inspired new construction. However, they're vulnerable to weathering, termites and general wear. With the right staining and treatment though, homeowners can protect themselves against those risks.
Manufacturers have to source quality wood for windows. Because of that, the costs are a bit higher than vinyl. On average, wooden-framed replacement windows run about $300 to $800 with a bit more added on for full installation and rarer types of wood.
Composite
If you want the look of wooden windows with the durability of vinyl, consider composite frames. As the name suggests, they're made of a combination of materials including metal, vinyl, wood fibers and various plastics. Like vinyl windows, they don't require much maintenance.
As you could imagine, combining those materials means composite windows go through a rigorous manufacturing process. For that reason, composite replacement windows average from about $500 to $800. However, once they're in, they're not likely to need repair.
---
Window Type
If you're in the market for replacement windows, you probably have your eye on some specific types. Like frame material, this will impact the cost of your replacement window installation. Here are three of the most popular window types and their pros, cons, and costs.
Double-hung Windows
Double-hung windows are one of the most popular types windows and have been for centuries. They're windows with two sashes that move up and down. They allow for efficient airflow and are relatively easy to clean.
The material will obviously influence price, but double-hung windows typically cost about $300 to $600 with labor costs. Expect premium composite materials to cost more.
Sliding Windows
Like double-hung windows, sliding windows have two movable sashes. However, sliding windows go side to side instead of up and down. Because of this horizontal motion, sliding windows are often large, meaning if you want a lot of natural light, they're a great choice.
Sliding windows come in a huge variety of styles and sizes. That gives them a large average price range: $200 to about $1,000.
Picture Windows
Sometimes, you don't want a window to open — it just needs to let in light. That's what a picture window does. They can be tiny attic windows or massive living room windows offering uninterrupted, panoramic views.
Expect smaller picture replacement windows to cost about $200 to $300. If you want a large, luxurious picture window, it can be over $1,000. The view will be totally worth it.
---
Energy-efficient Windows
Many of the replacement window types above can be energy-efficient windows, so it's quite a broad category. However, many types of energy-efficient windows have common characteristics:
Weatherstripping to prevent air leaks
Glazes and plastic coverings on the glass to prevent heat loss
Built-in shades or exterior awnings
Gas-filled spaces between interior and exterior panes for insulation
According to the ENERGY STAR, energy-efficient replacement windows can save homeowners up to $200 a year on energy costs. Because it's a broad category, though, costs range from just over $100 to around $1,000. However, a professional window installer can help you make existing windows more energy-efficient.
---
How Long Do New Replacement Windows Last?
A lot of factors go into the lifespan of your replacement windows, but most options have a delightfully long lifespan with proper maintenance and upkeep. On average:
Wooden windows last about 20 years.
Vinyl windows last 20 to 40 years.
Composite windows last around 40 years.
These lifespans should play an important role in your decision-making process. If you can afford the upfront costs of the more expensive types of windows, strongly consider them — they may save you money in the long run.
Do Replacement Windows Make a Difference to Home Buyers?
If you're planning on selling your home soon, replacement windows may still be a great investment. Let's turn to real estate company HomeLight for some replacement window statistics. According to their research, surveys, and experience in the real estate market:
Installing new windows adds on average almost $10,000 to a home's resale value
Replacement windows add valuable curb appeal
Windows are a great way to show potential buyers how much pride you take in your home
If you're closing a chapter in your life and moving on to a newer, more exciting one, replacement windows can help you get there.
---
Where Can I Find Replacement Window Installation in Murfreesboro and Nashville?
Whether you're ready to dive in, have budget questions or need more information about window types and their costs, contact Quality Exteriors today. Our replacement window installation pros in Murfreesboro, Nashville, and Franklin, Tennessee, are happy to give quotes, answer questions and provide quality window installation. If you need something else, don't worry — we're experienced in everything exterior from roofing to restoration.