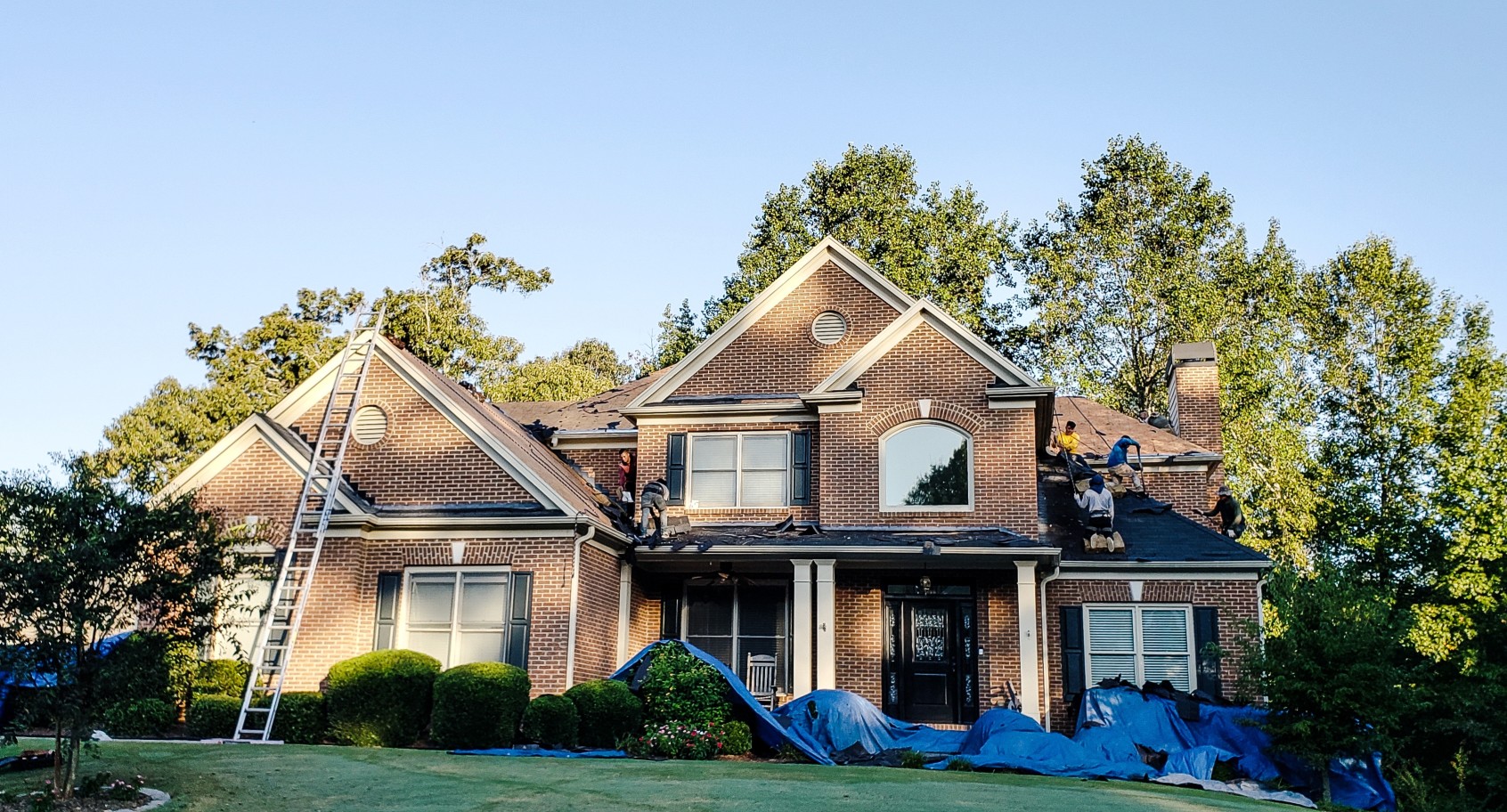 24 Feb

Is a leaking roof covered by insurance?
Many home insurance policies cover a leaking roof
Whether your insurance policy covers your leaking roof depends on the circumstances.
Most home insurance policies include provisions to cover the costs of repairing a leaking roof (and other roof damage-related expenses). However, the policy will often state that to qualify, you must conduct regular maintenance to keep the roof in good condition. If you do not, then you may not be able to claim under the terms of the original agreement.
Most home insurance will cover storm damage that doesn't result from a lack of maintenance unless specifically excluded by the policy. Insurers consider this type of loss outside of the control of the homeowner and, therefore, grounds for making a legitimate claim.
However, homeowners need to be mindful of the original cause of the damage when making a claim. Insurance policies usually cover sudden and unexpected types of damage, including those caused by accident. But they don't usually pay out for claims related to general wear and tear, or lack of maintenance of your part.
Here are some hazards and perils covered by most home insurance policies:
Damage from riots

Damage due to explosions, including volcanic eruptions

Hail and windstorm damage

Vandalism damage
In general, if a storm knocks down a tree that damages your roof, most insurers will cover the cost of repair. But again, it depends on the underlying condition of the roof. If there's a storm and rains get through your worn asphalt roof, then your insurer may not payout.
Some hazards are typically excluded from home insurance policies. These include damage done to your roof because of:
Floods

Subsidence and landslides

Negligence on your part

Settling, cracking, or issues with your home's foundations

Government action and war

Rust and corrosion

Mold and fungus that does not result from a covered incident
How does the insurance claim process work?
After a disaster, such as a storm, the goal is to return your life to normal as soon as possible. And, often, that means repairing your roof. But how does the insurance claim process work?
Call Your Roofing Contractor First
Calling your insurance company after you discover a leak feels like the natural thing to do. After all, you've been paying home insurance premiums for years. Now it's time to call upon your policy.
However, going to your insurer first could put you at a disadvantage, especially if it doesn't want to payout. That's why it makes sense to call roofing contractors first. With experts advocating on your behalf, you can ensure that you get paid adequately for roofing repairs under the terms of your policy, getting the amount that you need. 
Remember, insurance company adjusters aren't always experts in roofing-related matters. And because of that, they could wind up offering you too little money as part of a settlement, leaving you short-changed once you complete restoration work on your property.
Roofing companies help by getting you started with the paperwork and advising you of the real costs of repairing your roof. Then, when it comes to dealing with your insurer, they can provide a realistic estimate of the likely expenses involved in repairing it.
Get An Initial Payment From An Adjuster
Once you have roofing experts by your side, the next step is to contact the insurer and tell them that your roof is leaking for a qualifying reason, such as storm damage.
The insurance company will send an adjuster to your home to calculate the initial payment to cover the damage. They'll inspect the roof, determine whether or not it qualifies under the terms of the insurance policy, and come up with a figure for how much repairs will cost.
At this point, they may offer you an on-the-spot settlement to cover all the costs of the repair work.
Or, they may offer you a sum of money as an "advance" against the final payment. Roofing contractors can provide additional information on how much repairs are likely to cost. But in either case, you can file subsequent claims if you find evidence of further damage. Most insurers provide up to a year for this.
You May Receive Separate Checks For Each Category Of Damage
Insurers will usually send you separate checks to cover individual types of expenses related to your claim.
For instance, if a storm damages your roof to the point where you're unable to live in your home, you'll receive one check for the roof repair, and another to cover your living expenses while you reside elsewhere.
Insurance companies will sometimes pay contractors directly under "direction to pay" clauses. In this case, you'll need to ensure that contractors carry out work correctly before your insurer makes the final payment to them.
Your Lender Might Have Control Over Insurance Payments Related To The Structure
In many cases, any payments from an insurer will go to both you and your mortgage lender (or the management company in charge of administering your accommodation). Lenders will often insist on being named parties on insurance related to the structure of a building and, because of that, may need to liaise with roofing contractors directly.
How Do You Pay For It?
As a roofer, we provide you with a no-obligation inspection of your property. Then, once your insurer approves your claim, we will review their itemized breakdown of the costs with you, explaining the scope of the loss and the construction schedule.
If your claim is successful, we will work alongside your insurer, ensuring that they release funds to us promptly to carry out the work. Even if you haven't filed yet, have only received a partial payment, or have been denied by your insurance company, we can still help your policy application.
If your insurance company still refuses to pay for damage caused by a leaking roof, there are various finance options you can use to cover the cost of your new roof. For instance, you can pay with home equity or a HELOC loan, use roofing company financing, fall back on your credit cards, or use a HUD home improvement and repair loan, under some conditions.
Bottom Line
Paying for a roofing project  – whether using insurance or another method – can be a challenge. However, using professional roofing contractors who have experience dealing with insurance companies can help to smooth the process along. Furthermore, even if you don't have the cash you need right now, there are multiple financing options available.