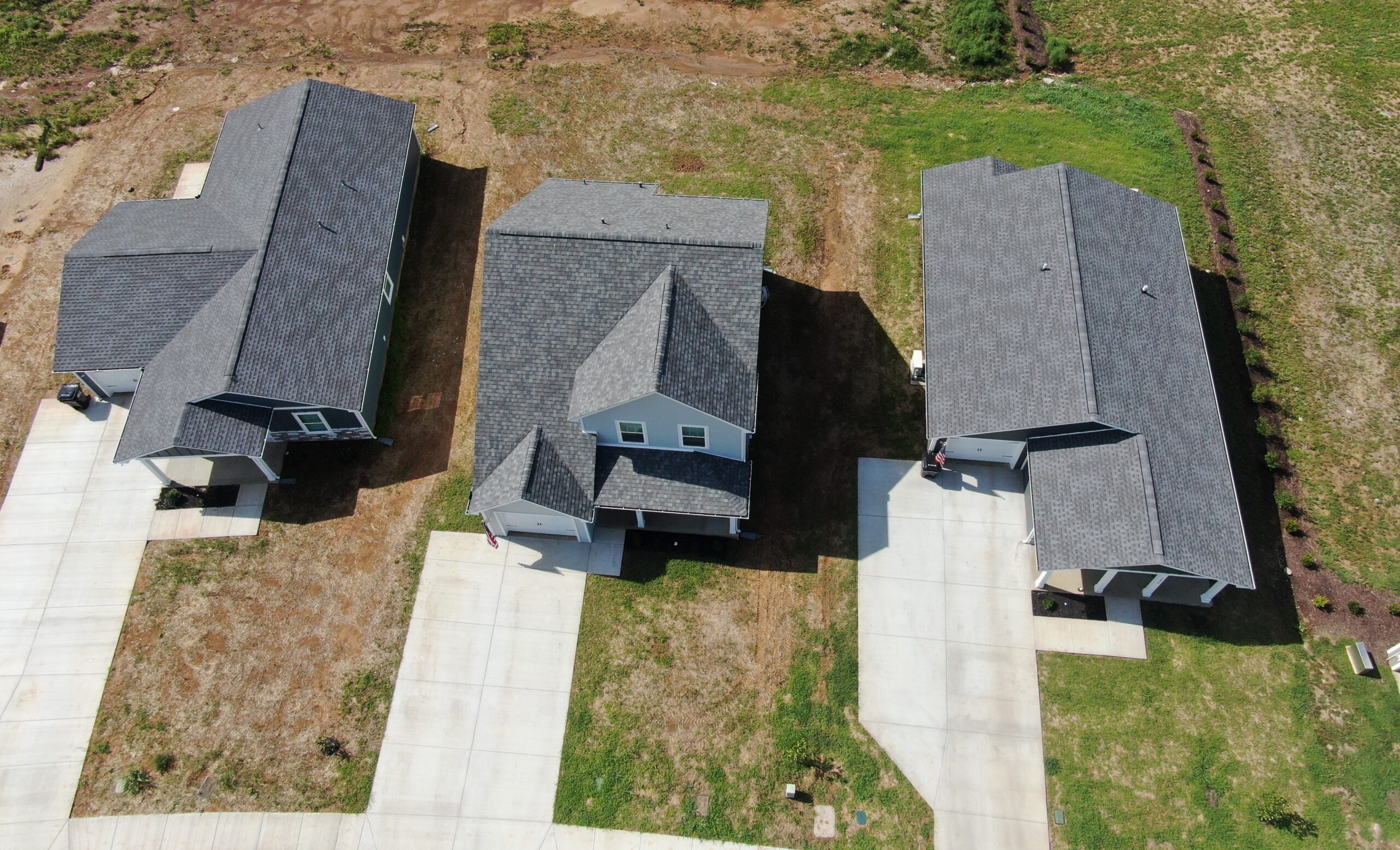 31 Aug

Quality Exteriors partners with Habitat for Humanity
Quality Exteriors provides new roofs to three Habitat For Humanity Homes
More than 28 Roofs were provided over 10 years
For more than a decade, Quality Exteriors has been providing new roofs for homes being constructed as part of the Rutherford County Habitat of Humanity Homeowner program. As home prices continue to rise in Middle Tennessee, the goal of this amazing program is to allow more lower-income people the opportunity to own their own homes.
Providing healthy homes
The Rutherford County Area Habitat for Humanity understands that homeownership is a crucial foundation for helping lower-income families build strength, stability, and independence. When families move out of substandard housing and into decent and affordable homes – healthy homes – their health, educational attainment, safety, and personal wealth often improve as well.
Quality Exteriors also understands how critical it can be for a family to have a safe and healthy home to call their own. As a Rutherford County business for over 16 years, Quality Exteriors is thankful to be able to provide roofs for this important program.
Latest roofing projects for Habitat for Humanity
Within the last few months, Quality Exteriors has installed new roofs on three brand new homes at Habitat for Humanity's current subdivision project called Legacy Pointe.  Located in Murfreesboro, Legacy Pointe will have 77 homes when it's completed. Homebuyers selected for this program will take 30 hours of classes on homeownership and finance, as well as provide 300-400 hours of sweat equity.
About Quality Exteriors
Serving all of Middle Tennessee and founded in 2006 by brothers Jordan and Justin Howell, Quality Exteriors is located in Murfreesboro and is the area's premier contractor for both residential and commercial roofing needs. Voted Murfreesboro's Favorite Roofer for the past 11 years in a row, as well as Favorite Employer for the past 8 years in a row, Quality Exteriors is dedicated to serving its community and appreciates consistently being recognized as the area's preferred, local, family-owned roofing contractor.
Quality Exteriors uses only the finest roofing materials, including shingles by GAF. GAF is the largest shingle provider in North America, and Quality Exteriors is proud to be recognized as a GAF Habitat for Humanity Roofer.  The designation of Habitat For Humanity Roofer is only awarded to community contractors who participate in at least one Habitat for Humanity project with GAF in a year while completing at least 5 projects over a rolling 5-year period. Quality Exteriors has proudly completed over 28 Habitat For Humanity roofing projects in the past 10 years.
As a long-standing local, family-owned roofing contractor serving residential and commercial property owners across Middle Tennessee, Quality Exteriors will always 'Be Here When You Need Us.'