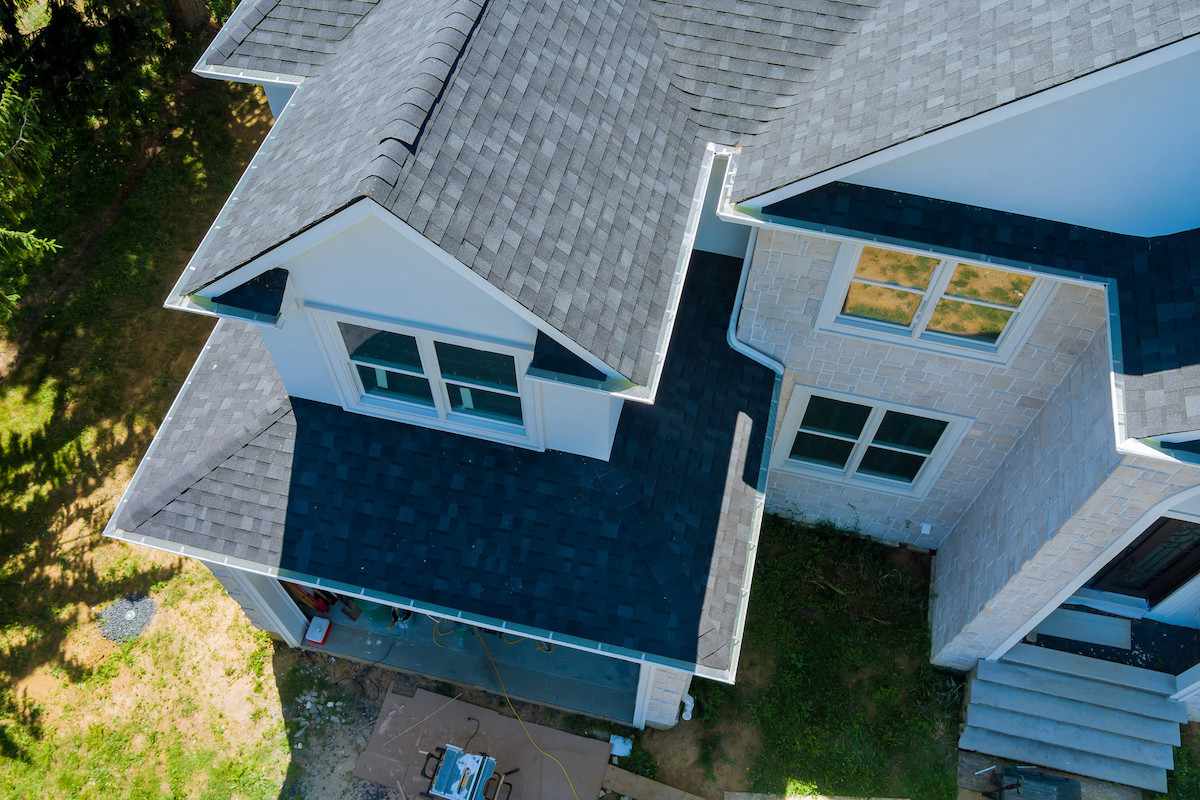 28 Dec

How long do residential roofs last?
How long do residential roofs last?
Get to know the types of roofs and their lifespan
For homeowners, a new roof is a big investment, no matter if you are purchasing a new home or replacing the roof on your current home. Therefore, understanding the lifespan of a residential roof and how long it will last will help you determine when you should install a new one. In addition, it will help you determine the cost and any additional expenses that you should keep in mind while budgeting. 
How long does a roof last?
Most people understand that a roof doesn't last forever. Eventually, it should be replaced, as with other elements of the home. 
If you purchased a home, understanding the age of the home and when it was built is key. From this point, you should be able to deduct the age of the roof and if a previous homeowner replaced it. 
In the same manner, knowing when your new house was built will help you when replacing your roof at a later time. 
All in all, most roofs will last approximately 30 years. But like other exterior items, this lifespan depends on your location and climate. Depending on your location, environmental conditions such as extreme heat or cold or storms can decrease the lifespan of your roof. 
Other criteria 
Other items to consider include the type of materials, quality of the materials, and the reputation of the roofing contractor. For example, if the installation was performed by an inexperienced roofing contractor who used lower-quality materials, then your roof may not meet the 30-year lifespan aforementioned. 
What are top-quality roofing materials?
When replacing your roof, you should always consider the material and brands. Using top-of-the-line materials will ensure that your roof will last for years and withstand the natural elements. Many of your top roofing materials include asphalt shingles, metal roofing, slate, wood and synthetic. 
Asphalt Shingles
Asphalt shingles are the most common type of shingle in the United States, lasting between 20 and 25 years. In most parts of the country, these products are a good choice because of their durability and cost-effectiveness. You should also consider the type of asphalt shingles you use since this can also determine how long your roof will last. Premium shingles will last longer, while 3-tab shingles are cheaper and have the shortest lifespan.
Metal Roofing
Metal roofing is a popular choice in many areas and can last for many years. Most metal roofs are available in aluminum, copper, stainless steel and zinc and can last anywhere from 40-75 years. While metal is more durable than asphalt, it does usually have a higher price tag as well. On average, the cost may start around $100-$300 per square, but it can be higher speeding on the style. 
Wood Shakes and Shingles
Wood shingles have stood the test of time, but do require upkeep and can last around 25-30 years. Starting around $100-$150 per square, wood shingles will need to be cleaned annually and repainted or stained during their lifetime. 
Slate Shingles
The hallmark of slate shingles is their durability and sustainability, and the fact they can last for more than 50 years. The shingles are relatively expensive compared to asphalt shingles, but they are available in a variety of colors that go well with Colonial or French-style homes. 
Synthetic Shingles
Today, synthetic shingles can also last up to 50 years and there are many options within that category as well. In addition to being durable, they are also sometimes easier to install than slate. Synthetic shingles also complement many home styles. Similarly, You must do your research for any material and brand that you are considering. 
Protect your roofing investment
Roofs need regular maintenance and care, just like any high-involvement purchase. After a recent storm in your area, you should inspect the roof visually or call a roofing professional if you see damage. Many roofing contractors offer free inspections and quotes on the work to be done. This will ensure you get the most out of your roof for many years to come.