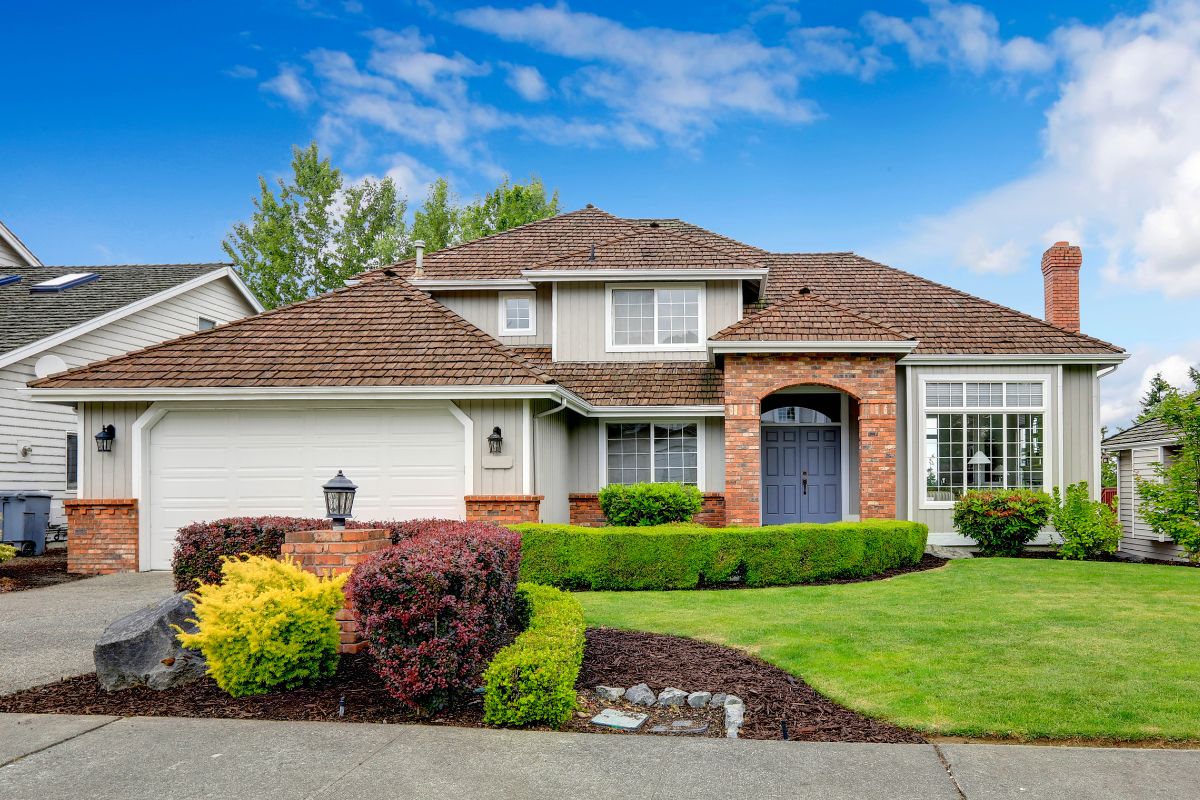 19 Oct

How Residential Roofing can Boost Your Home's Curb Appeal and Increase its Value
Residential Roofing and Why it Matters
Your home's roof matters more than you may think. Residential roofing helps make your home look appealing to anyone passing by, but the beauty of roofing goes beyond that. Your roof not only helps complete your home's aesthetic appeal–it protects your home from harsh weather conditions and external damage, keeping you safe at all times.
However, an old or damaged roof will fail to offer the best protection for your home. Upgrading your roof adds immense value to your property and helps you stay safe from external damage. Furthermore, the roofing will add to your home's overall curb appeal, making it a valuable investment.
But why does residential roofing matter? This article will cover everything you should know about residential roofing and upgrading your home to add curb appeal.
What External Additions can I Add to My Home?
While residential roofing is one of the best ways to boost curb appeal for your home, there are other external additions you should consider adding to your property to make it attractive and more valuable.
Upgrade Your Windows
Windows are a perfect way to add curb appeal to your house, and one that many people overlook. While windows might seem like a small addition, the right windows can give your home an entirely new look and add stylistic elements to the exterior design.
Upgrading your window doesn't require adding new windows or repairing any fractures in the glass. You can add curb appeal to your windows by considering colorful or ornamental window trims or decorative window shutters.
You can also accessorize your windows by including new design elements or changing the window style completely. However you choose to upgrade your windows, you are guaranteed to up your home's value.
Pay Attention to Your Gutters
Your gutters don't have to be there only to protect your home from rainfall. Upgrading your gutters can add new value to your home and make it far more appealing to onlookers. For instance, if pieces of wood support your gutter, water may damage its appearance if it builds up and encounters leaks that deteriorate the wood.
Additionally, upgrading your gutters will add new value to your home because they offer new protection. Old gutters may remove the visual appeal and be faulty or damaged.
Focus on Your Roof
A well-kept roof is one of the most critical factors in your home's curb appeal. Your roof is not only a barrier from exterior damage but also indicates the state of your home and if the rest of your house is well-kept. When you have an updated roof and people view your house, their instinct is to believe that the rest of your home receives similar care.
Consider reshaping your roof and adding color that compliments the rest of your home without distracting from the rest of the exterior. You might consider materials like metal for your new roof to improve its longevity or include new features like solar panels. Whatever you choose, residential roofing is sure to impact your home's value positively.
What are the Benefits of Residential Roofing?
Residential roofing and roof restoration can add immense value to your home, making it vital for any new homeowners or people looking to put their home on the market. Residential roofing can involve many upgrades and boost your curb appeal.
Residential roofing isn't just remarkable for boosting curb appeal. There are various benefits of restoring your roof that many people don't know. Below are some of the main benefits of residential roofing and why you should consider restoring your roof.
Lower Maintenance Costs
Investing in your roof now can save you high costs in the future. Residential roofing can protect your home more than an old, worn-out roof, meaning you will spend far less on maintenance costs and visits. Even the most robust roofs develop issues with age, and while roofing is an investment, it will cause far fewer struggles and repair costs in the long run.
Healthier Home
Residential roofing and refurbishment don't only protect your home from damage but your health as well. Older roofs can cause damage with water leaks that cause moisture to build up in your house. If water begins building up in your home, mold and mildew will likely grow and could cause significant health problems for you and other residents.
Mold could cause significant issues with your lungs, eyes, throat, and nose if not appropriately addressed. Refurbishing your roof is one way to prevent these issues while improving your home's air quality.
Boosting Your Property Value
One of the biggest appeals of residential roofing and refurbishment is the value it can add to your property. Even if you are a new homeowner, keeping your roof in shape is crucial if you want to consider selling your home within the next few years. New and refurbished roofs are a massive draw to buyers, as many buyers aren't crazy about the concept of having to replace their roofs right after moving into their new homes.
An upgraded roof will increase the overall value of your home as well as its curb appeal. Residential roofing and refurbishing will help increase the price of your home if you choose to sell. Remodeling your roof could increase the value of your home by more than $18,000 in 2022, making it a worthwhile investment. Your home's functional and aesthetic value will increase if you choose residential roofing and refurbishment.
Bottom Line
Replacing or refurbishing your home's roof is crucial to increasing your curb appeal and the overall value of your property. However, increasing your curb appeal is only possible if you have the best roofing services working on your home.
For instance, Tennessee residents should consider Quality Exteriors for their residential roofing needs. Quality Exteriors installs high-quality roofs with a team of experts that knows how to improve a home's curb appeal. Because your roof provides 30%-40% of your home's overall curb appeal, selecting experts like the team at Quality Exteriors for all of your roofing projects is crucial.
Contact the team at Quality Exteriors today to learn more about their services and how residential roofing can make a massive difference for your home.