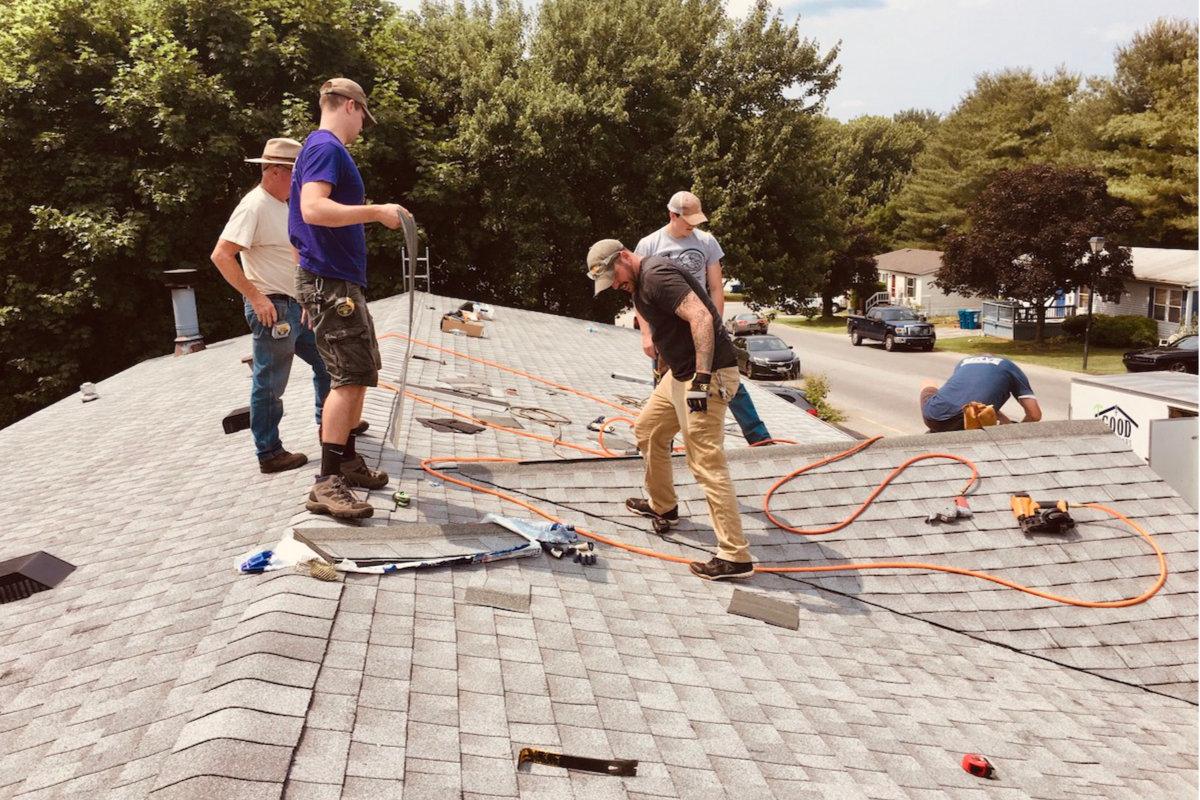 08 Jun

How Can I Find Affordable High-Quality Roof Contractors?
Questions to consider when finding a roofing contractor
When there's an issue with your home's roof, you really don't want to trust the work to just anyone. Roofing isn't something that you can do yourself, and if you hire the wrong person to work on your roof, you're going to notice the problems pretty quickly when a storm rolls into your town.
Choosing a quality roofing contractor is the best way to ensure that your roof stands up to whatever the elements throw at it. To find a good roofing contractor, it's important to know what you're looking for; here are a few things to keep in mind.
Roofer Vs. Roofing Contractor Vs. General Contractor
Before you begin your search, you should know exactly what you're looking for, because a roofer is not the same thing as a roofing contractor. A roofer is a worker who specializes in small roof repairs, such as patching up a few shingles here and there. Roofers can do a good job on maintenance tasks or basic fixes, but they're not required to be licensed, so they're not the right people to use for larger projects.
Roofing contractors are specialized roofing professionals who are designed to handle large jobs, including replacing a roof entirely. Quality roofing contractors are able to handle major jobs and can fix or replace any of the seven parts that make up a roof, making them ideal choices when serious damage has happened to the roof. General contractors are again different, as they can work on roofs but don't specialize in them the way roofers or roofing contractors do.
That's why it's a good idea to schedule an inspection with a roof repair team before you decide who to work on your roof. A roofing contractor can identify exactly what's wrong with your roof and decide what needs to happen in order for you to get a reliably fixed roof. A roofing inspection also gives you a chance to see a roofing contractor in action so that you can get an idea of how they work and how skilled they are. If you don't have a great feeling when you're watching a roofing contractor in action, you probably need to keep searching.
What is a Full-Service Roofing Company?
A full-service company can be either a roofing contractor or a general contractor, with the difference being whether the company specializes in roofs or simply does it as one aspect of several services. A roofing contractor that doubles as a full-service company can help you out with doors, windows, and more, but their specialty is roofing repairs and replacements. Conversely, a general contractor that offers full service might specialize in something else or nothing at all, which could mean that your roof work ends up being good but not great.
What Accreditations Should You Look For?
A certification from the Institute of Inspection, Cleaning and Restoration is always a good sign. When you see a roofing contractor touting an IICRC, you know that this is a company that offers appropriate liability insurance if something goes wrong and offers reliable services that it is proud to stand behind.
Why is liability insurance necessary? Unfortunately, roofing is kind of like plumbing in this regard: it's not always a straightforward process. Sometimes, a second problem has to be created in order to fix the first one, and that can lead to excess repairs that weren't part of the original quote. When this happens, the homeowner isn't responsible as long as they work with a company that carries a good liability insurance policy. The insurance takes care of the costs, ensuring that the homeowner simply pays for the repairs that were necessary at the beginning of the job.
You might also want to work with a GAF Certified Green Roofer, one of several roofing contractors who have committed to using green technologies during their roof repair jobs. These contractors use recycled materials when possible and commit to reusing and recycling old roofing materials whenever it makes sense. Making the world a better place for us all is just one reason to work with a quality roofing contractor who's qualified as a GAF Certified Green Roofer.
Should You Look at Reviews?
Reviews are a great thing when you're trying to find a roofing contractor. Personal reviews from a trusted friend or acquaintance are even better, but not all people know someone who has worked with a roofing company. If you don't have personal experience to rely on, looking at five-star reviews can be the best way to find out what other customers liked about a certain roofing contractor.
Remember, you need to read reviews carefully before you put any stock in them. Don't just look at the stars granted by a reviewer; read what they actually wrote and see if it fits with your personality. If you think you'd like the same temperament from a roofing expert, that company will probably be a good fit for your project.
What Materials Can Be Trusted?
A good roofing contractor will be proud to point out the materials they use on your roof so you know you're getting the best materials for your money. GAF is the largest roofing material company in the country for a reason, and it's because their roofing products are some of the best in the business. If you're looking at shingles, CertainTeed is another excellent brand to trust, as its shingles are strong enough to stand up to the elements and are seen as a cut above other brands on the market.
If you've found a problem with your roof, this isn't the time to jump into a quick fix and possibly regret your decision. This is the time to do your homework and take the time to find a quality roofing contractor for your needs. By researching the situation and finding a knowledgeable roofing expert, you can ensure that you work with a top roofing contractor and get a first-rate job when all is said and done.