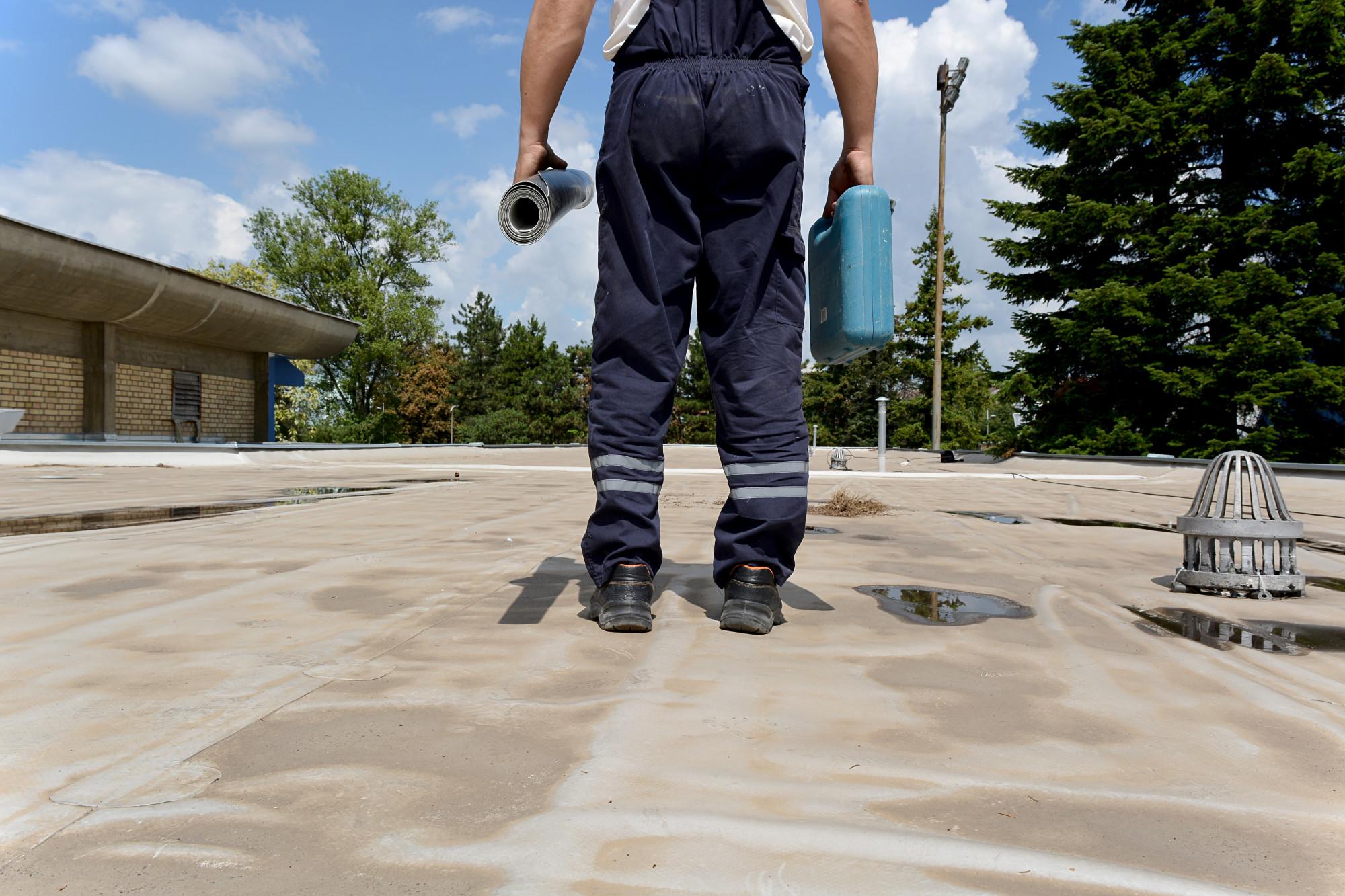 09 Mar

How to choose a commercial roofing contractor
Finding a trusted commercial roofing contractor provides many benefits
Depending on the type of materials you use and how it was installed, a commercial roof can last over 40 years. These are huge business investments for retail centers, medical buildings, churches, and more. So, finding the right roofing contractor to install your commercial roof is necessary.
Finding a trusted commercial roofing contractor will provide you with a higher quality roof, roof longevity, and an overall better experience. Do you want to learn how you can find a commercial contractor to install a new roof?
Keep reading this article for the top tips for hiring the best roofing company.
Find a Local Company
When you are looking for a commercial roofing company, it is typically best to find a local roofing company. This way, you can learn more about their reputation with other businesses in your area.
One reason you need a local company is that they will be around to fix any problems that arise with your new roof. If you choose a traveling roofing company, they may not be around to make repairs or uphold their warranty.
Plus, many traveling roofing companies will do the bare minimum when it comes to roofing repair and replacement, which can lead to a faulty roof.
Ask About Commercial Roofing Experience
You must also learn more about a company's commercial roofing experience before you hire them.
First, make sure your company specializes in commercial roofs. Commercial roofs are different from residential roofs. They use different materials and installation processes.
If a company specializes in commercial roofing, they can better meet your needs.
You should also learn more about their years of experience in the industry. Having several years of work experience will prove that they are qualified and know how to take care of your roof properly.
Get Recommendations
Next, you should ask other people for recommendations. Do you know of any local business owners who have recently repaired or replaced their roofs? They might be willing to share the company that they worked with. Word-of-mouth recommendations are very valuable and show you that the roofing company has satisfied clients.
Check Online Reviews
To learn more about the reputation of a commercial roofing company, you can check online reviews. Finding a roofing company with a great online rating will show that they are reliable, professional, and have satisfied clients.
You can also check many other platforms, like the Better Business Bureau, to see if the commercial contractor has any serious complaints against their company. Make sure you hire a company that does its best to resolve any issues with their past clients.
Request Portfolios
Something else you can do to learn about a commercial roofing company's experience is to request their portfolios. Most roofing companies will have a portfolio of the work that they have done in the past.
This shows potential clients what types of roofs they install, the quality of the work, and more. Looking at these portfolios will ensure that you find a company that installs high-quality roofs.
It can also give you an estimate of how many roofs your roofing company has installed in the past.
Choose a Company That Has Free Consultations
Next, you should choose a commercial roofing company that offers free consultations for their services. A consultation will provide you with expert roofing advice and a free assessment of your roof to identify potential problems.
During this consultation, your roofing company will provide you with an estimate of the prices of your needed roofing services. Finding companies that offer free consultations will make it easier to shop around for a roofing company that fits your budget! Plus, you will have a free roof analysis which will show you whether you need to repair your commercial roof or if you need to replace it.
Learn About Warranties
Because a commercial roof is such a big business investment, you also need to find a company that offers warranties on its products and services. If anything goes wrong with your new roofing system, a warranty will protect you financially and provide you with peace of mind.
Plus, it shows that your roofing company takes pride in its work and is confident that your roof will last. Most reliable roofing companies offer a 20 or 25-year warranty on commercial roofs. Make sure you learn more about available warranties before you select a company to work with.
Make Sure They're Licensed and Insured
Finally, you must learn more about a roofing contractor's credentials before you hire them. You must make sure they are licensed and insured and are completely qualified to work on your commercial property.
When a roofing company is licensed, it shows that they have done the necessary training and certifications to be a contractor in your state! You can be confident that they know exactly how to install or replace commercial roofs.
Having an insured company is also necessary. If a company's employees are injured while working on your property or if your building is damaged in the process, you do not want to be held financially responsible for these accidents. An insured company will protect you financially and will provide you with peace of mind.
Need to Find a Commercial Contractor?
When you are looking for a commercial contractor, it is essential that you research the company you hire. By considering each of these factors, you will find a company with a good reputation, high-quality services, and one that satisfies its clients.
If you need help finding a better roofing system in TN, Quality Exteriors can help.
Contact our commercial roofing company today to learn more about our services and to get a free quote for your upcoming project!